Welcome to KAHL Audio Corp
Bergen County's finest hifi store with the
widest selection of New and Used hifi gears.
Unbeatable Selection,
Unbeatable Prices
Appointments Only - Pls call or email for an appointment
Our goal is to make audio ownership affordable and fun! We know that tickling feeling in our stomach when we see an audio piece that we would love to own and this is why we are here. We work in partnership with many dealers and end consumers who want to trade or sell their used audio gears
(sometimes we may get DEMO or NOS pieces too!)
and by having them all here in our store, it makes it easier for the audio hobbyists to just make one stop to find the pieces they need or want. All opinions expressed on our listings are our own and based on our evaluation in our system. They are not Gospel truth and should not be treated as such. Every system, every room and every condition are different. We do not guarantee the result we get in our system will be the same in yours.
Buy, sell and everything you need to know
KAHL Audio buys audio components all the time. Email us what you want to sell and we will get back to you with a price for your gear/s.
Consignment sale (on a case to case basis) with KAHL Audio is a very simple process. You bring whatever you want to sell, tell us the price you want us to sell it for and we will take care of the rest. If you have the original boxes, manual, AC cord and remote (if applicable), bring them along as that will always help fetch you a higher price.
Our fees are straightforward – 10% of sale price with a minimum of $100 and a maximum of $1,000 as consignment fees. Third party fees like PAYPAL, credit card fees, listing fees (not applicable if sold on our website), shipping and bank wire transfer fees will be deducted at actual cost and the final balance will be yours. So for example, if your item was sold for $1,000, this is how it will be broken down;
Sold for
Less PAYPAL fees of $30
Less listing fees (for eg on eBay, Agon etc)
Less consignment fees
Net balance due to you
: $1,000
: $970
: It changes all the time so contact us for the latest fees
: $100
: $846
Sold for
: $1,000
Less PAYPAL fees of $30 : $970
Less listing fees (for eg on eBay, Agon etc) : It changes all the time so contact us for the latest fees
Less consignment fees : $100
Net balance due to you
: $846
If you have a bunch of stuff that you want us to sell,
CONTACT US
for a group consignment fee.
At KAHL Audio Corp, we provide our customers with a wide selection of affordable home goods. We believe that good design doesn't have to be expensive, which is why ever since we first opened our doors in San Francisco in 2000, we've been offering unbeatable products and prices to our customers.
Our knowledgeable staff is experienced in finding the perfect items. So, no matter what you need, they'll be happy to help. Come down to our welcoming Home Goods Store to browse our full selection of goods.
We are glad to answer any questions you have.
Once the item has shipped, you will be provided with a tracking number & verification email for your order. We usually shipped within 2 business days after payment is made.
Orders ship Monday thru Friday. Our last pickup Monday thru Thursday is 3:45pm EST and Friday at 12 noon.
We sell our items through many venues – our website, eBay, Audiogon and our retail showroom. There may be a very rare case where the item is sold on one venue and you placed an order for it from another venue. In which case, priority is given to the first buyer. We do not charge nor collect money up front on any orders unless we get in touch with you first and an invoice is issued out.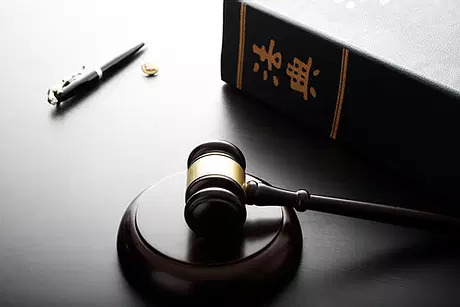 For international orders, declared and custom values will be the purchase value. If you want us to declare it at a lower value, please contact us prior to ordering the item.
Credit Cards & eChecks are accepted through PayPal: Your order will ship after the payment has cleared. Orders are only shipped to confirmed/verified PayPal addresses. We reserve the right to cancel and refund a purchase if this criteria is not met. The only time we make that exception is when payment is made via wire transfer.
KAHL Audio is a Verified PayPal Member to ensure safety, protection and peace of mind when paying for your order. As a brick and mortar store in Fort Lee, New Jersey, customers can always come down and audition their products prior to buying. Just check on our store opening hours. We are also a Better Business Bureau accredited business with an "A" rating.
We have a 100% rating on both Audiogon and eBay and intend to keep it that way. This is our dedication to our customers.
Sales tax (6.625%) will be applied to orders for New Jersey customers only.